Liven Nutrients Partnership

Liven Nutrients Pte. Ltd. (or LN) is a joint venture of fertilizer trading entity between CI Resources Ltd (or CIRL),  a diversified industrial ASX-listed company and Liven Agrichem Pte Ltd (or LA), an internationally well-known physical trading company based in Singapore.
This strategic partnership consolidates the operational strength of CIRL and trading capabilities of Liven Agrichem to open up whole new domain of enterprising opportunities that delivers the most effective and seamless end-to-end solution.
This synergy of stable and reliable trading platform brings forth the most efficient and cost-effective way of sourcing fertilizers for all our stakeholders.
LIVEN NUTRIENTS PTE. LTD.
Member of the International Fertilizer Industry Association (IFA)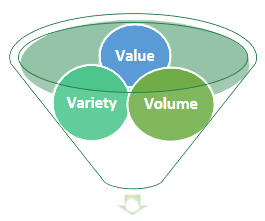 Liven Agrichem Competitive Advantage
Phosphate
Resources Ltd was
born
Liven Agrichem
was founded
Liven Nutrients
was incorporated

CI Resources Ltd (or CIRL) is a diversified industrial ASX-listed company, with a strong foundation on Christmas Island together with an increasingly global footprint.
CIRL holds a 100% stake in Phosphate Resources Limited (PRL), an unlisted public company which carries out phosphate mining on Christmas Island – an Australian Territory, located off the northern coast of Western Australia. Christmas Island Phosphates or known on Christmas Island as CIP, commenced its operations in 1990. It mines and processes rock phosphate on Christmas Island.
PRL owns 100% of a phosphate rock mine on Christmas Island and it usually exports
approximately 700,000 tonnes per year of phosphate product to Australia, New Zealand, Malaysia, Thailand and Indonesia.
For more information, please visit https://www.ciresources.com.au/
The Company Diversification Strategy
Key Metrics of Sustainability

First established in 1990, Phosphate Resources Ltd was the result of the community joining together in a fight to sustain its existence, and that of four generations of Christmas Islanders. Risking everything, the community put their own savings and sweat into creating a new company. Their success ended three years of shutdown for Christmas Island's phosphate mine, and continued a rich mining legacy which started in 1891.
Today, PRL Group has grown from its humble origins to become an integrated and diversified business with interest in Resources, Energy, Agri-Business, Logistics, Facilities Management on Christmas Island and in the region.